Originally posted on foxnews.
These fun mobile games can challenge those brain cells and improve critical thinking.
We spend a ton of time on our phones whether we're sending emails, calling our friends, or scrolling through social media. And with all those hours spent on our screens, it can get to be pretty mind-numbing.
Game developers have created some great mobile games that are not only fun, they also can challenge your brain in ways it's never experienced before. Check out these 6 games you can try on your iPhone or Android now.
Wordle
One game that has completely blown up in popularity in 2022 is Wordle. The web-based word game was designed by software engineer Josh Wardle and was owned and published by the New York Times this year.
The rules of the game are straightforward. You have 6 tries to guess the word of the day correctly, and it's always going to be a 5-letter word. The color of each tile will change to help you know how close you are to guessing the word correctly.
When you type a word in, gray tiles mean that the letter you guessed is not in the word at all. Yellow tiles mean that that letter is in the word, but in the wrong place. And green tiles mean that the letter is in the right spot. Once all the tiles have turned green, you've guessed the word right.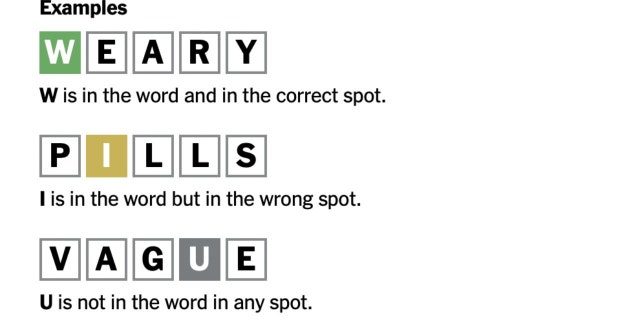 To play Wordle on iOS or Android devices, simply go to the NYT Wordle web page by clicking here.
2048
If you love a good math puzzle, then 2048 is the perfect game for you. The game contains a board with 16 tiles.
When you start a new game, 2 of those tiles will already be filled in with the numbers 2 or 4. Use your arrow keys to move the tiles around. When 2 tiles with the same number touch each other, they will merge into one tile.
You have to add all the tiles up to reach 2048 in order to win the game, and your score is kept in the top rough-hand corner of your screen. Head to the 2048 website to play, or you can download the 2048 app for iOS or Android.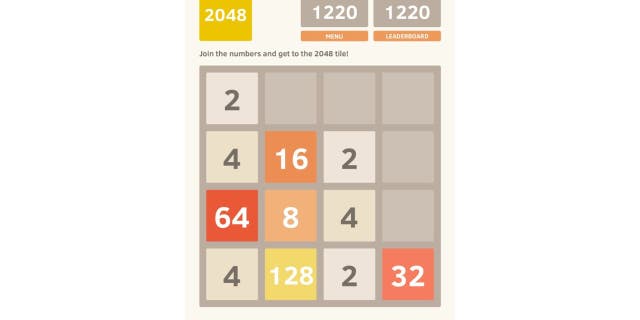 Elevate
Elevate is a brain training app that is meant to challenge and improve your focus, speaking skills, processing speed, and more.
It was designed in collaboration with neuroscience and cognitive learning experts to develop a personalized training experience for each user. It features over 40 brain training games and includes performance tracking, personalized workouts, and even a workout calendar to watch the progression of your improvement.
The Elevate app is available on both iOS and Google Play stores and is currently free to download for anyone who wants to try it.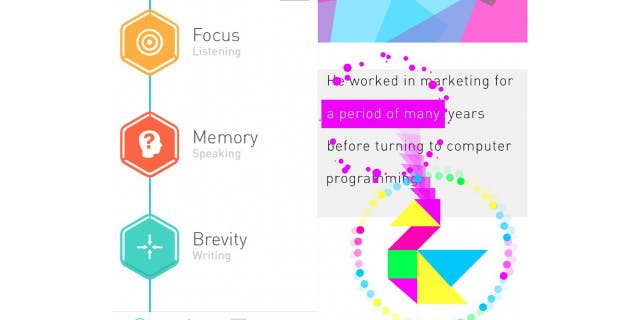 SEND A FUN MESSAGE WITH THESE IPHONE TRICKS
Monument Valley
Monument Valley is not only a challenging game for your brain, it's also known for its beautiful design and relaxing soundtrack while you play. The objective is to lead Princess Ida through stunning optical illusions and impossible objects.
It's not quite like your typical memorization or concentration games, but it expects you to take creative approaches to its difficult puzzles. The game is available on iOS and Google Play stores and is only $3.99 to buy.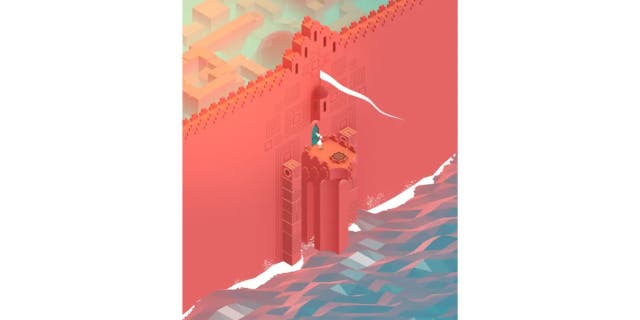 Lumosity
Lumosity is another brain training game that can challenge your memory, flexibility, attention, processing speed, and problem-solving.
It gives people a fresh set of games each day to keep you entertained and will specifically adapt to your skills and weaknesses to give you the best experience possible.
Plus, it's completely free to download on the iOS and Google Play stores so that both iPhone and Android folks can enjoy.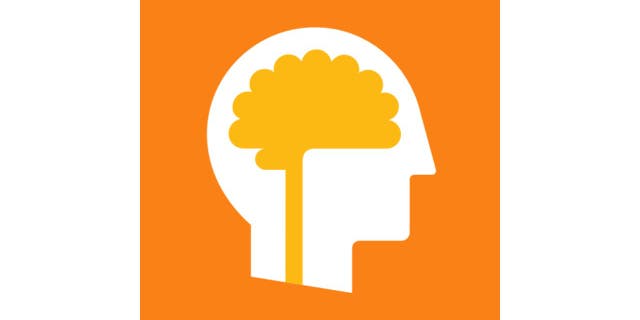 Google Pinball
While this one may not necessarily challenge your brain, it sure is fun!  Google Pinball is a game that you may not even realize exists on your phone.  TikTok user Scott Polderman revealed a unique trick that you can do using your Google app on your iPhone.
All you have to do is open your Google app (you can download from the iOS App Store if you don't have it already), click on the Tabs button on the bottom right and make sure none are open, and swipe up a few times. Google pinball will appear on your phone screen for you to start playing.
The game adds more bumpers and variations with each level you hit, and it even includes some power-up options. A heart gives you an extra life, a blue star splits the pinball in two, and a yellow star makes the pinball larger and easier to hit. The hidden pinball game is exclusive to iOS devices and not available on Androids.