Dynamic product ads are critical to having a successful Facebook marketing holiday season.
These ads dynamically update and feature products from your product catalog, while also allowing you to not only use them in remarketing (aka someone views a product on your site and then later sees a Facebook ad for that product) but also for prospecting, via Broadmatch Dynamic Ads. Furthermore, when done correctly, they function and display seamlessly, so users like seeing them and as a result, the ads convert.
Dynamic Product Ads, or DPAs, are truly one of the most effective tools in a Facebook marketer's toolbox.
What's Different About The Holiday Season?
What's different about DPAs in Q4, however, is like everything else in the Facebook ads world during this time: Dynamic ads are affected by competition.
Hordes of hungry advertisers inundate Facebook and Instagram during the holiday season. As a result, you must set your ads apart by bidding differently and adjusting your time windows for maximum success. You can't just keep running the same DPAs you've been running all year.
Ask yourself: Are my DPAs making the best, most direct pitch compared to the competition? Do these ads make a purchase a "no-brainer?"
In truth, dynamic ads should always meet these requirements, but the holidays place an even greater emphasis on these must-haves.
The Phases of Q4
It's easier to navigate holiday DPA planning if you break down Q4 into specifically timed phases. Here's how I like to dissect it:
Phase One: Now until the beginning of Thanksgiving week
Phase Two: Thanksgiving evening until Giving Tuesday (the Tuesday after Thanksgiving weekend, Nov. 27)
Phase Three: Wednesday after Thanksgiving (Nov. 28) until Christmas, or your last shipping date before Christmas (usually Dec. 20 or 21)
Some businesses also extend Phase Three until the end of the calendar year, especially if they want to push post-Christmas sales and year-end promotions.
These three phases help define what specific Facebook/Instagram advertising tactics and strategies you'll want to use during each timeframe.
For example, it's incredibly competitive and oftentimes prohibitively expensive to prospect during Phase Two. Because of this, I recommend prospecting during Phase One and building out those audiences early (aka now!) to remarket to them later, as outlined in this post.
If you want to learn more, join us for our Q4 Dynamic Ads Masterclass!
I strongly recommend using dynamic ads throughout all the phases of Q4 — and here's how!
Phase One
In Phase One, you're trying to warm prospective customers up to the idea of who you are, what your company is about, and why you matter. You want them to clearly understand your value proposition and hey, if there's a decent deal there, they might take that, too.
Overall, your Phase One goal should be message testing — which can be achieved through remarketing with DPAs and via Broadmatch Dynamic Product ads. This message testing helps to find potential customers using your previous pixel data. (You can learn more about them in my previous post here.)
Phase Two
In Phase Two, users are expecting a great deal because it's the Black Friday/Cyber Monday feeding frenzy. They want to convert, so how can you adjust your DPAs to speed up their path to purchase? How can you make your offer truly irresistible?
Your Phase Two goal should be pushing your best products and your best offers/promos to the people you've already warmed up in Phase One.
Phase Three
In Phase Three, your goal should be focusing on hard-to-beat holiday bundles. You can also focus on compelling product promos and final year-end sales. For example, offering free shipping or additional discounts when users buy more products can work very well.
If you think through each of these three phases and plan your DPAs accordingly, you will undoubtedly have better results with your Facebook/Instagram holiday campaigns.
Holiday Product Images
Be honest: Are your product catalog images the most visually interesting images ever? Probably not.
A product with a plain white background is technically fine, it gets the job done, but is it the best image you can put forward during Q4? No. So what can you do about it? A few things, actually!
The first option you have is to update the image in your Shopify store(or WooCommerce, but below we show Shopify). Simply go into your best sellers and update the image with a more holiday-feeling, gift-centered image. Something that looks a little more user-generated can work really well here.
You don't have to remove all of the product images because a user can still scroll through them, but just add another one that gives it a little more holiday pizzaz!
Let's compare the first image shown here with the image shown a little further below.
The first image is super straightforward, simple, and could be featured any time of the year. It's pretty basic.
The second image is more colorful, looks like it could be user-generated, and is generally more enticing. It also displays "gift-ability" to the user.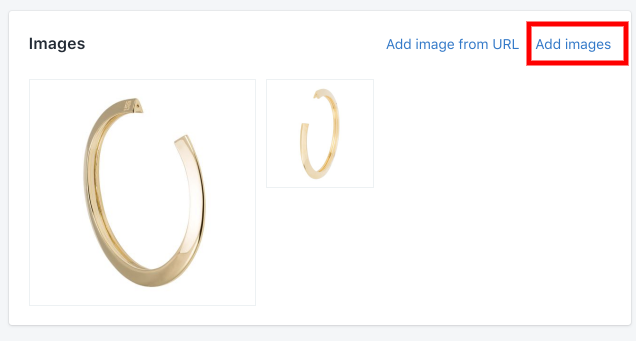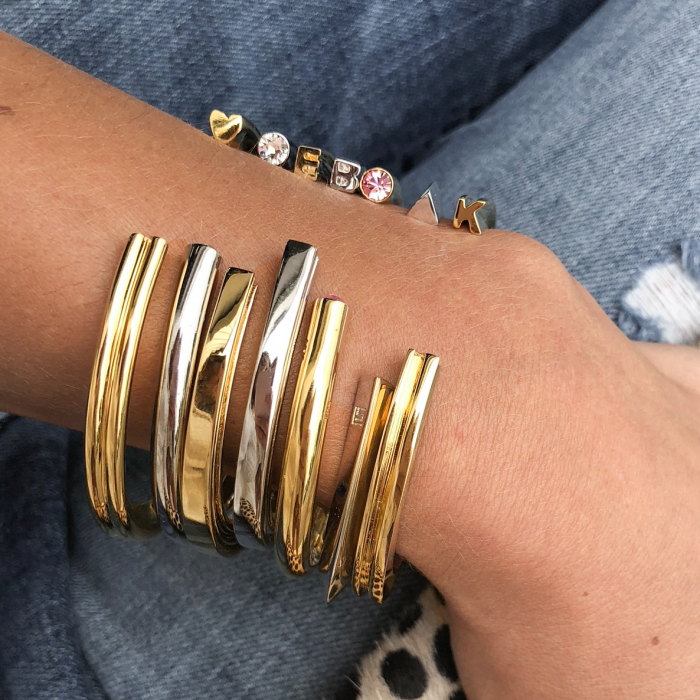 Utilizing the New Custom Creation Tool
Okay, so maybe you don't want to mess around with your product images because you've spent a lot of time and moola on them this year and you think they're fine as-is. I totally get that!
But did you know that you can now build a product catalog without all the complications of a feed? Yes, you can build a product catalog–to be used in DPAs and other dynamic ads — with a new manual creation tool!
Here's how, step-by-step:
1. Create a product catalog and choose your vertical.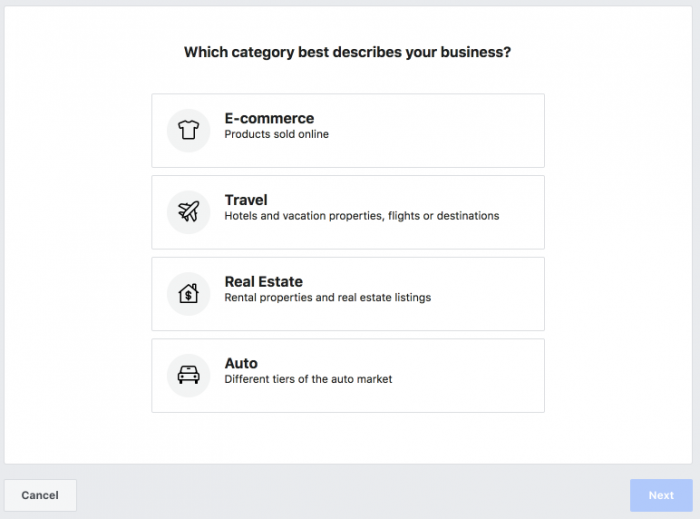 2. Select "Upload Product Info," name your catalog, and hit "Create."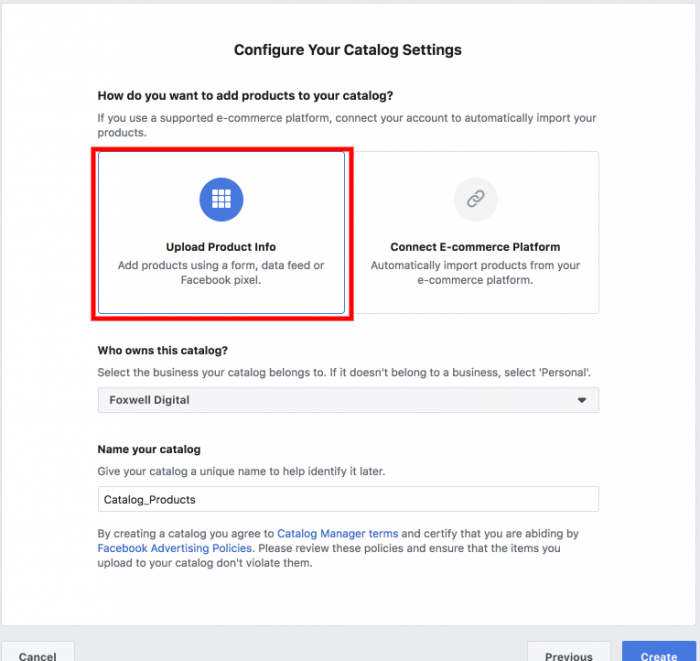 3. Once created, hit "Add Products"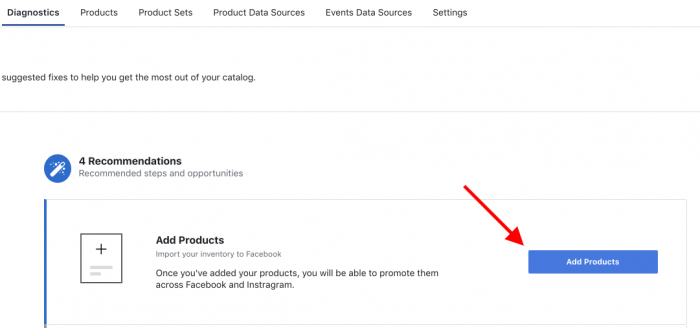 4. Select "Add Manually."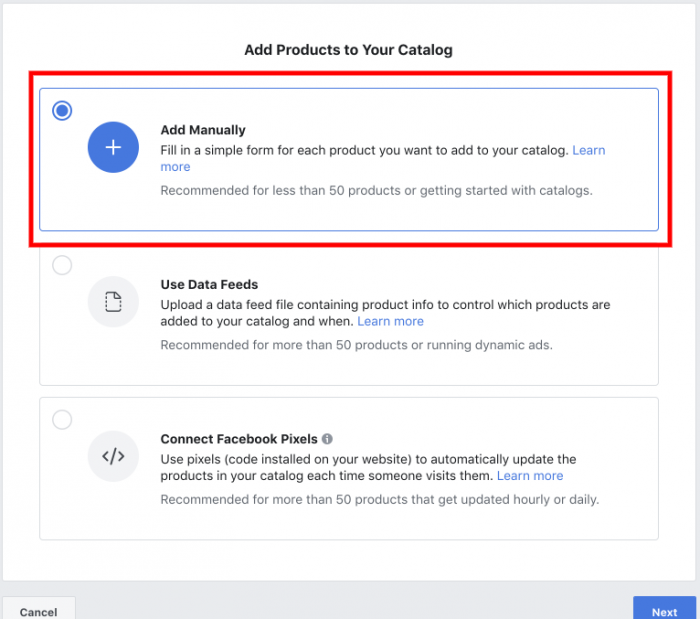 5. Then, add your products manually!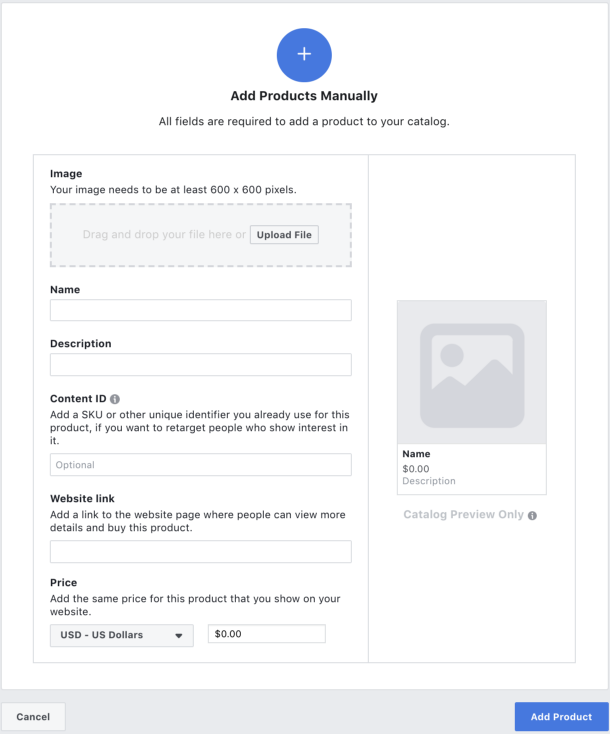 Here's a serious [PRO TIP], folks: Focus on holiday-themed images and copy!
Users really WANT to convert during this time of year, so make it easy for them! Feature product images that look like beautiful and thoughtful gifts as well as products that can be easily bundled.
Add some five-star customer testimonials into your ad copy and some festive holiday emojis while you're at it.
Holiday Product Set
Even if you don't do any of the above, at a bare minimum you should create a holiday product set. Creating product sets is an incredible vehicle for grouping together products that are in-stock, always sell well, and don't include low-margin or low-volume products.
Never done a product set? No worries, you've got this. Within your catalog, follow along below…
1. Go to the "Product Set" Menu on the navigation within Catalogs.
2. Then narrow down which products you want by type, name, style or any other field in your product catalog.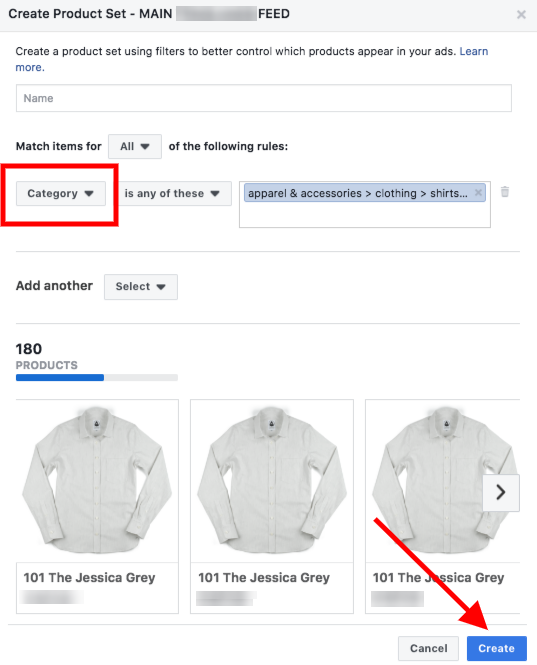 3. Advertise to only that set!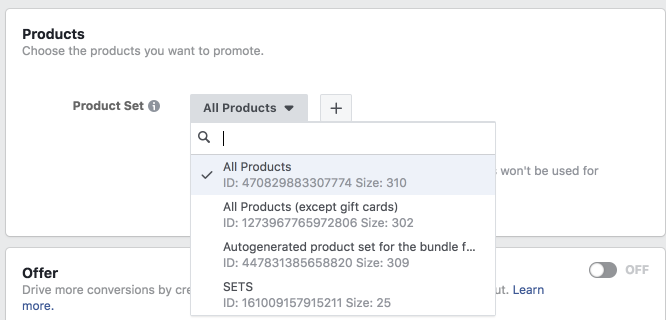 Source: jonloomer